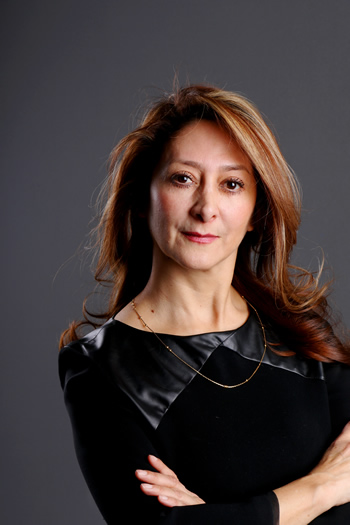 Nubia Edith Alfonso

I am Nubia, a Registered Clinical Social Worker. I have worked for over 15years providing individual, couples, families and group therapy in a variety of settings and communities in Ontario.

I work from a premise that we are all just trying to do our best in every situation; however, when we are impacted by difficult life circumstances such trauma, loss, pain and hurtful experiences, our 'best' can become disrupted and lead into emotions and behaviors that are not helpful.
As I decided to go deep into the field, I realized that people can change, rebuilt their lives and to change their circumstances. I work persistently with anyone who has a willingness of heart to work towards resolving issues that will affect change to improve their lives and overcome personal difficulties. Going through my own pain, I can appreciate how my past wounds have contributed to my work and now I am able to help others by understanding and being compassionate and emphatic in ways that they can find their true self.
As an immigrant I can understand different aspects of the self, diverse views about life, different cultural perceptions and a variety of values and beliefs that define identities, the character and different philosophies. My passion in life is about my family, my work, traveling and my adorable bulldog named Fiona.

My Approach to Therapy
As a counsellor, I work from a client-centred perspective, offering individuals the space to explore their thoughts and emotions in a non-judgmental, open, and empathic environment. I support each person on a collaborative journey toward insight, awareness, connection within and personal growth.


As a person who helps others, my practice is guided by my life experience, my skills, my spirituality, my own deep therapeutic process as well as my passion to see people live at their highest and best.
Clinical Training & Experience
After receiving an undergraduate degree in Psychology, I pursued my Master's Degree in Social Work from Wilfred Laurier University with emphasis in Individuals, Couples and Families. Later on, I decided to obtain a specialization at University of Toronto in Social Work Administration with the purpose of being able to more effectively assist my work in treating people.
Additional to my formal training, I have had continued with professional development by participating in various trainings related with different approaches in psychotherapy. These methods are effective to help people build themselves up and to develop a deeper connection within. Additionally, I have received training and work experience in Violence Prevention and Intervention through different organizations, which has given me clear understanding of domestic violence and abuse, the impact and the effects of it and allows me to assist and advocate for families experiencing trauma. Currently, I belong to a clinical team that supports and offers Group Therapy for children and mothers who have witnessed violence.
My specialty trainings include:
EMDR - Eyes Movement Desensitization and Reprocessing.
Trauma-Focused Cognitive Behavioral Therapy (TF- CBT).
Solution Focused Therapy.
Emotion Focused Therapy (EFT)
.

Professional Associations and Practice Experience
I am a member in good standing with the Canadian Association of Social Workers and I am registered with the Ontario College of Social Workers and Social Services Workers.
Additional, I am a member of EMDR CANADA AND EMDR INTERNATIONAL ASSOCIATION.
Along with practicing privately, I have had professional experience in a domestic violence shelter setting, hospital setting, and different counselling agencies in different communities and locations in Ontario.
My private practice also provides service to the Spanish Communities in the Greater Toronto Area.